BLOG: 3 CRE TECH TOOLS EVERY AGENT SHOULD HAVE
---
Date Posted: August 15, 2018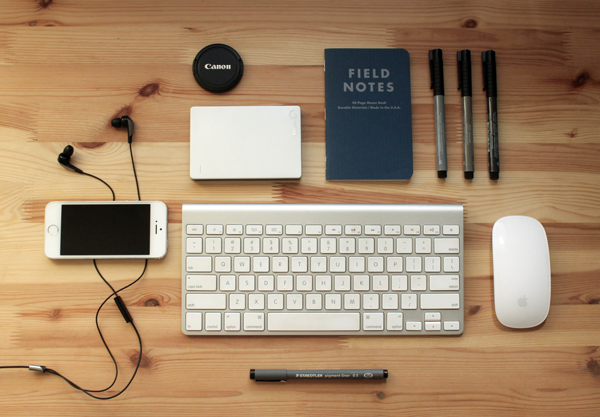 Today, more than ever, technology plays a role in day-to-day business operations. From email to social media to CRM systems, the options available to you may feel overwhelming. Today, we're breaking down 3 tech tools that every commercial real estate agent should have, starting with arguably the most important.
#1. MOBILE PHONE
From sending an email to making phone calls, a mobile phone is arguably an agent's best friend. Sure, you can use your phone to converse with your clients but have you ever considered using your phone to take your property photos or video? How about downloading your CRM system's App to access your customer database on the go? Speaking of Apps – have you ever been touring in a new space with a client only to wish you had access to a floor plan or potential layout options? Apps like RoomScan, which allows you to quickly measure the square footage while also creating a floor plan which you can export as an image, PDF, or CAD File, can help! Overall, being accessible to clients via your mobile phone will allow you to maintain and grow strong client relationships.
#2. CUSTOMER RELATIONSHIP MANAGEMENT SYSTEM
Managing past, current, and potential business is paramount. Second to your mobile phone, a solid Customer Relationship Management, or CRM, is highly recommended. A good CRM system will not only keep your clients contact information safe but will also go to work for you. For example, use your CRM system to set alerts when you know a client's lease is about to renew and follow up early to win the business. Do you know a client's birthday or work anniversary? Create a reminder to send a card one week prior! Looking for past lease rates in a building you leased downtown? Need a Landlord's phone number? Populate your CRM with data and contacts that will allow you to grow your business while staying organized. Recommended systems for commercial real estate include Apto, RethinkCRE, and SalesForce.
#3. FILLABLE CONTRACTS AND FORMS
When it comes to contracts and forms, don't recreate the wheel! Having saved, fillable contracts allows for consistency, ease, and timeliness when it comes to drawing up agreements. From lease renewals to exclusive representation agreements, the verbiage is likely to stay relatively consistent from deal to deal. Best Practice: House fillable PDF administrative forms like contracts and exclusive agreements on the Cloud where agents can access and edit on an as-needed basis. Fillable fields should include names, addresses, and lease rates while also allowing for unique parameters to be added and/or taken away. With fillable forms saved in an accessible place for all, agents have the autonomy to begin the necessary paperwork without having to wait for a brand new contract to be drawn.
Armed with these 3 tech tools for commercial real estate, you're ready to take on our 21-Century world! Do you have a recommended tech tool for commercial real estate? Weigh in below!
Contributors to this article include:
Robert A. Schell, SIOR
Tyler A. Balentine
Richard J. Schechter
—
Taylor Griffith works in Marketing Support & Research for Cushman & Wakefield Pyramid Brokerage Company based in Buffalo, NY. Taylor is a Licensed Real Estate Professional and has 8+ years' experience in social media management.
‹ Back to News